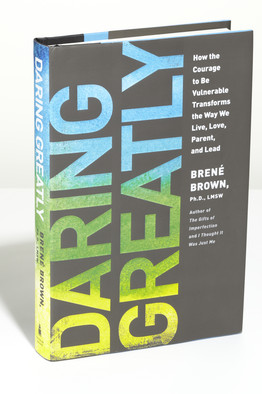 This book explores the liberation being vulnerable brings. She explores topics like cultivating "shame resilience", living wholeheartedly and learning 
it takes vulnerability to feel Joy.
The author Brene Brown explains, "by foreboding Joy we're trying to beat vulnerability to the punch." We don't want to be blindsided by hurt so we choose to live disappointment rather than feel it. If you wonder why it can be difficult to celebrate life without waiting for "the other shoe to drop" check out her research.
Here is a link to a 
TED talk
 Brene gave.
Personal Note: This book gifted me with the awareness that experiencing my vulnerability brings vivid, powerful "color" to my life. I am engaged in a whole new way and it is amazing to "dare this greatly".